Products details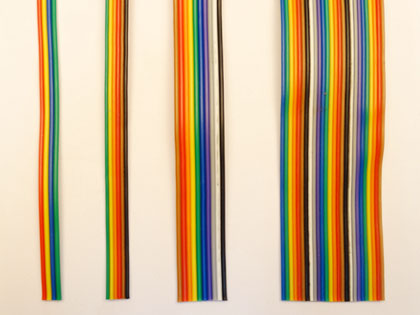 Multistrand Tin copper conductors, insulated with special PVC compound & multicolour cores (2 core to 50 core) bounded together to form flat ribbon cables in different sizes.
Used for low voltage power & signal transmission in electronic circuits, instruments & elevators. Also known as multi-wire planar cable, ribbon wires have many conducting wires running parallel to each other on the same flat plane. We supply high quality ribbon wires with uniform insulating films even at the corners of the conductor.
Applications
Consumer electronics.
Communication device.
Computers.
Elevators.
Features
Excellent insulation.
Wide range of size options.
Color coded wires.
Excellent cost performance.
Zero halogen.
Keywords: Manufacturers of Multicore Ribbon Wires in Mumbai, Multicore Ribbon Wires manufacturers in Navi Mumbai, Multicore Ribbon Wires manufacturers in India.